state of the brandi address
I like to think of my birthday as my New Year's Day. For many years now, I have spent the middle section of October in a reflective phase. I write myself "state of the brandi address" letters. I used to put together lists, not so much of what I needed to achieve in the next year, but of what I needed to change about myself to be a "normal person."
It's kind of embarrassing to admit that I didn't realize until very recently that all of those things that I felt I needed to change were things that made me who I am. Why would you need to change your entire personality? That being said, I do need to continue to work on how I react to being overwhelmed. I don't need to work on not being *who I am*, you know? There are people I've encountered in my life who seem to be troubled by the fact that I don't live in the same required life event timeline that "normal people" do. It doesn't matter if some people are not okay with it. I'm okay with it.
anyway…
A couple of months ago, I made my "realistic" prediction of when I would finish my embroidery project. I thought I gave myself extra time, but I didn't take into account things like the stresses of the world, global pandemic, elections, job changes, and migraine headaches. My "deadline" was tomorrow, my birthday. But I'm not even halfway finished! I need to continue to remember *why* I am doing this- to alleviate stress, not to add to it!
Here's where I am right now: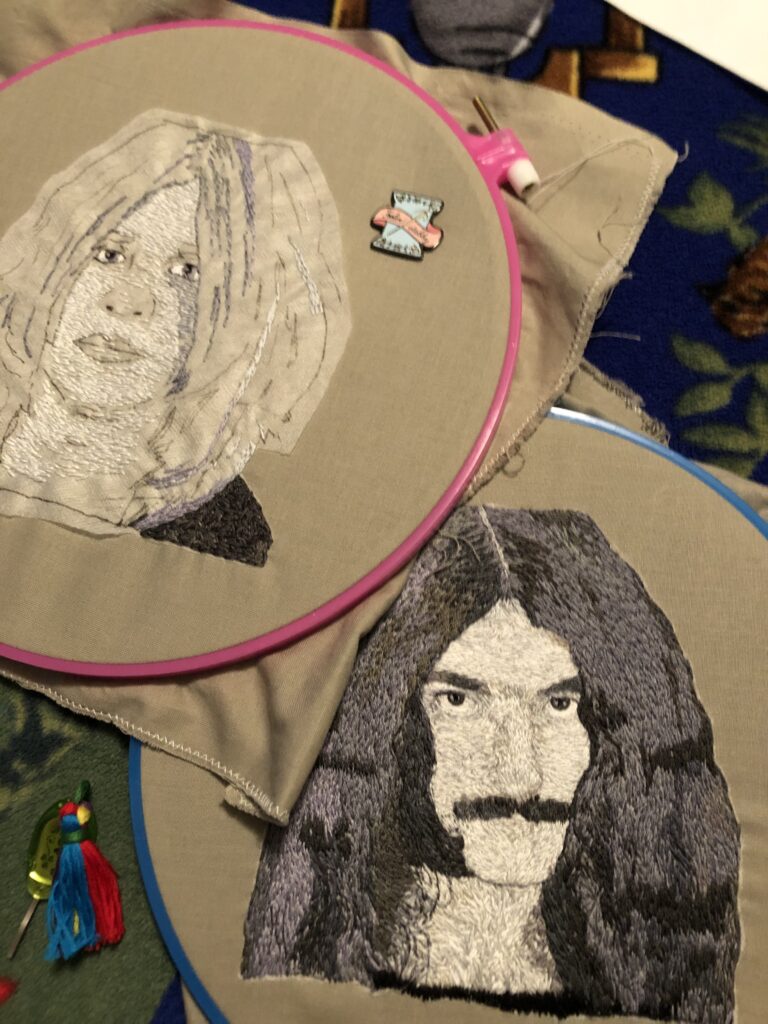 it's coming along… slowly! It's all good. Maybe I'll be finished with them all on Thanksgiving. Or Christmas. Or Valentine's Day. hahaha.
Have a great day!
VOTE!!