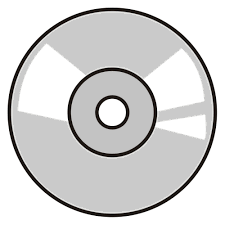 something to talk about
I was walking out of the backroom with a big plastic sign to put up in the Toy Department, and a man stopped me as I was cutting through the Electronics Department to yell, "WHERE ARE THE CDS?"
I told him that the only CDs in the store were now in the $5 bin in the main alley in front of the Electronics Department. He told me that it was an outrage. "This store is going downhill, not nice like the other store- Rubin told me that you had one copy of the Bonnie Raitt CD in stock here! He checked on the computer thing!"
I restated that the only CDs we had were in the $5 bin, and that there is no way for someone at one Walmart to check the in-stock at nearby stores. We don't have that capability anymore.
He continued yelling and, in the middle he said that classic line, "…this isn't directed at you."
I said, "You are directing it at me, though. Right? It's my fault here?" And sort of shrugged. He continued to yell.
I calmly repeated that I wasn't sure how Rubin could have given him the information on what we had in stock at this location since it was not possible in the system.
 My manager was coming in from lunch, still holding her purse, and she saw this man just going OFF on me. She told him EXACTLY what I had been trying to explain for 5 minutes. Then he looks at me, leans in, and… this is great… he goes, "you. probably. don't. even. know. who. Bonnie. Raitt. is."
Was this his tactic? Like, if I only *knew* who Bonnie Raitt was, I would realize how important this was to him and I would use that secret screen on the handheld to find this single copy in the building.
At this point I was trying not to laugh but the sassy Devil Brandi over my left shoulder threw up her little palm and said, "Excuse me, sir. I am a middle aged woman. I. KNOW. WHO. BONNIE. RAITT. IS."
That little Devil Brandi took *that* so personally, for some reason. I wish I knew why! I know that one song. Everyone knows that one song, right?
I just apologized again and told him that if it was in the store, it was in that bin, and I walked away with the manager. He spent the next 15 minutes digging through the random $5 bin.
He was so impatient and he came in wanting to yell at someone. He was probably yelling at Rubin at the other store. I mean, I'll admit that I've sent difficult customers to other stores. I'm sure people at the North Austin store have cursed my name the way I was cursing Rubin's name that day.