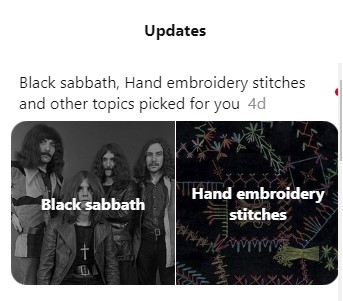 thread painting journal #1
Today I posted a picture on Facebook of part of the embroidery portrait I am doing. I've been taking notes about my thread painting journey. And I just figured that since nobody really comes to this site, I might as well just put some of those notes up here. Some things might be a little too silly to share. But here we are…
I started Geezer Butler last week. I've spent a few hours on him, but certain areas were stressing me out. So, I was looking at embroidery portraits on Pinterest, saw so many amazing things, then shut off my light to go to bed. At about 2 am I just had this confidence crisis and I retraced him onto the washaway stabilizer that I used for my other projects. I wasn't as detailed. I mean, I'll add the details as I go along. My original tracings look really, really cool. But maybe they aren't practical. So, I've restarted Geezer after calculating how long it was going to take me to finish all of them.

I'm still going to aim for finishing Bill Ward on October 24th. heart heart heart. I figured this timeline out on some notes in the screening room. And I drew the hearts. Then Alondra came in and thought that I was writing about something she could spread gossip about so she tried to snatch up my paper. Really! I don't think that a middle aged woman embroidering portraits of Black Sabbath from 1970 is really something that's going to spread like wildfire around the store.
Oh, the simplified outline of Geezer Butler looks like I am going to be thread painting Jesus. hahaha Let's see how it goes.

I honestly think I've spent more time thinking about/looking at Geezer's eyes than Gloria Butler ever has. hahhaha. I'm going through periods of just working on him and then stressing the heck out. I just have to keep going! I can fix it. Anything that's "wrong" can be fixed. JUST KEEP GOING, BRANDICE. My calendar this month says "Done is better than perfect" and I need to keep going with that in mind.
Those were my notes from last week. I had another confidence crisis today, but I didn't start over. I posted a picture of the part that I was happiest with and I got some really sweet, positive feedback and that gave me the confidence to keep going.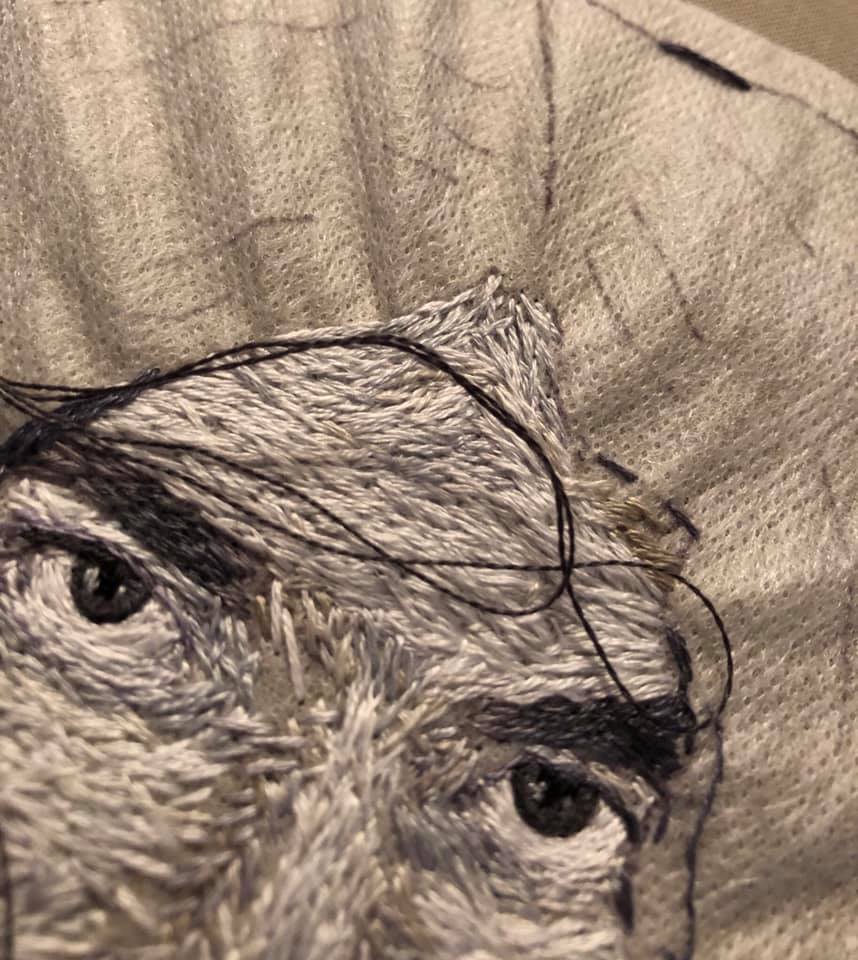 I made a breakthrough on his hair tonight, and that was the part that I thought would end up taking me 8 months. Will I finish Bill Ward on my birthday? Maybe. I might get faster as I go on. I'm not going to stress out over it too much.