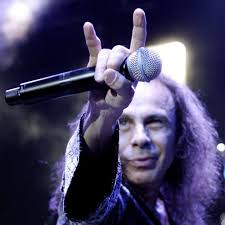 What a week!
I didn't come up with a song to share for "Music Tuesday" until after midnight, technically it's Wednesday. But, check it out- I can change the time in wordpress so it looks like I just made it in time.
Work was just so mentally taxing this week. (Tuesdays are the last day of my workweek. So it's my "Friday night" right now.) I felt like I needed to come home, drink a cold beverage, and listen to my Ronnie James Dio Playlist to chill out. Here are the first two songs that popped up when I hit shuffle:
If I can figure out how to share my playlists with the public I will add a link here. For now, I will just post up the list:
Why Are There So Many Songs About Rainbows
"Stargazer" -Rainbow
"Children of the Sea" -Black Sabbath
"Holy Diver" -Dio
"Heaven and Hell" -Black Sabbath
"Hoochie Koochie Lady" -Elf
"Man on the Silver Mountain" -Rainbow
"Rainbow in the Dark" -Dio
"Lady Evil" -Black Sabbath
"Mystery" -Dio
"Sit Down Honey (Everything Will Be Alright)" -Elf
"I Could Have Been a Dreamer" -Dio
"Neon Knights" -Black Sabbath
Did I miss anything? I'm sure I did. Comments welcome below.