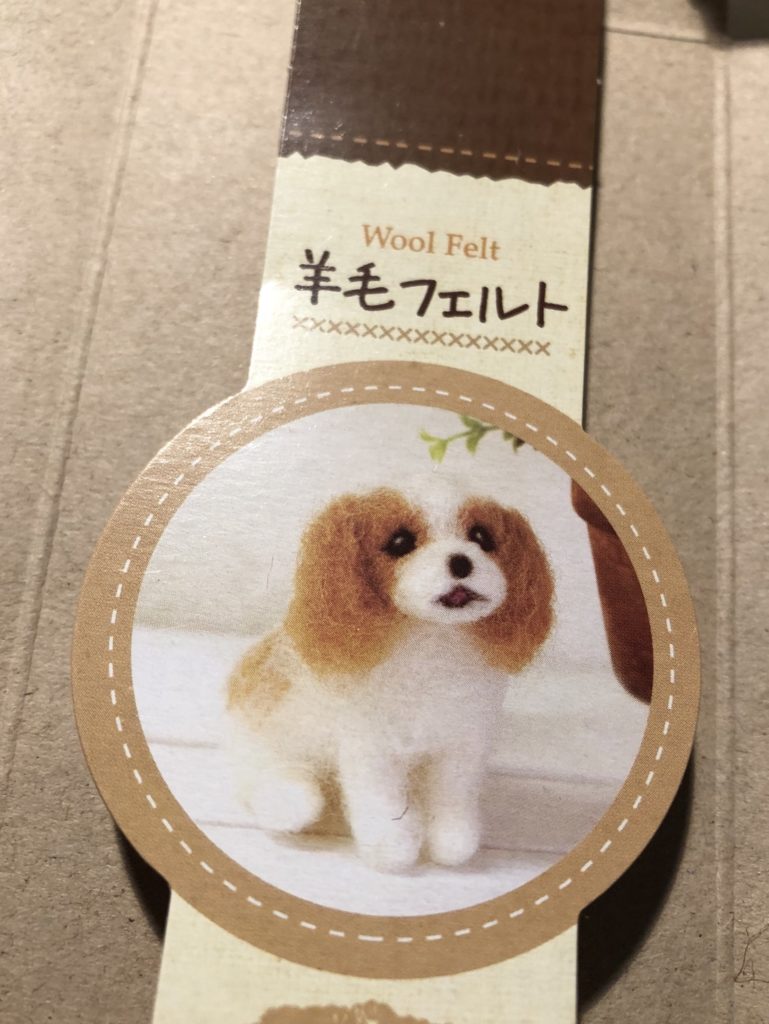 Needle Felting, part 2
I was looking at one of the packages of wool that I got the last time I visited Daiso and figured that since my thumbprint cookie had turned out so well, I should try my hand at making the adorable little puppy on the package.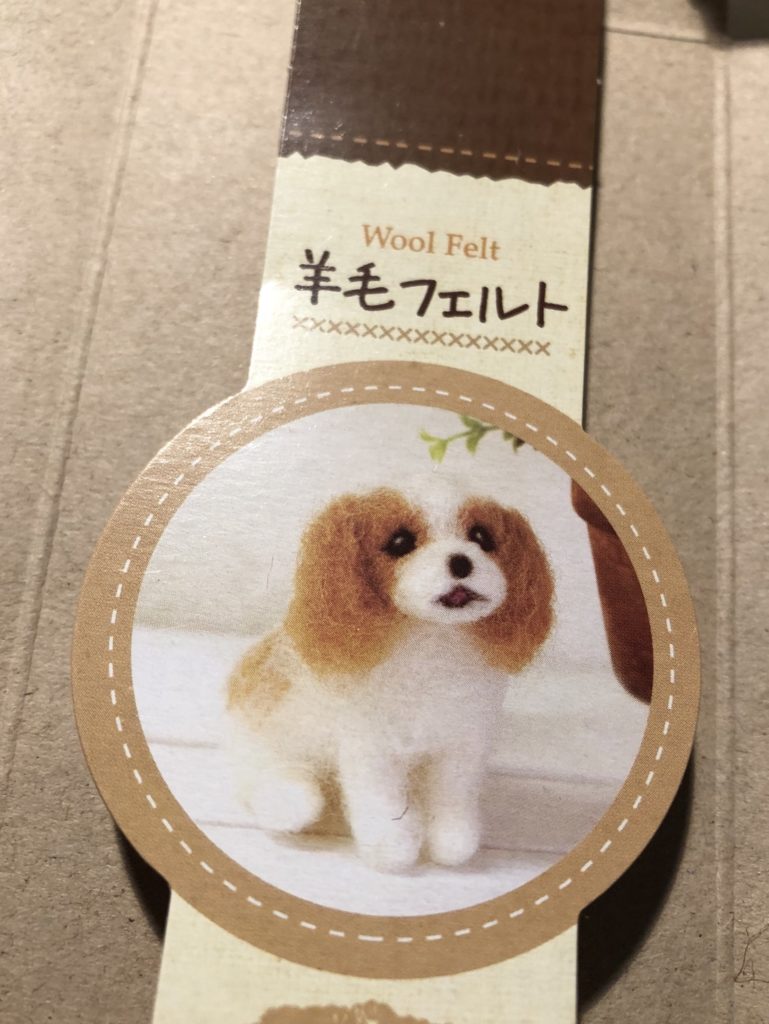 I've never really read or watched a tutorial on needle felting. But I have seen 20 second videos on Instagram. That seemed like enough direction to successfully wing it, right?

It was clear to me right away that the key to making one of these creatures is artistic ability. As I joined the ball that was going to be the head to the body bit, I remembered my high school English class where we had to do drawings to represent scenes from Animal Farm. The teacher kept my drawing on the wall for the entire year. Everyone was so entertained by the fact that every animal looked exactly the same- a sort of cross between a pig and a cow. I accepted that my artistic growth kind of topped off when I was about eight years old. It hasn't stopped me from painting or drawing things in my head. Sometimes you have to work with what you've got.

So here it is-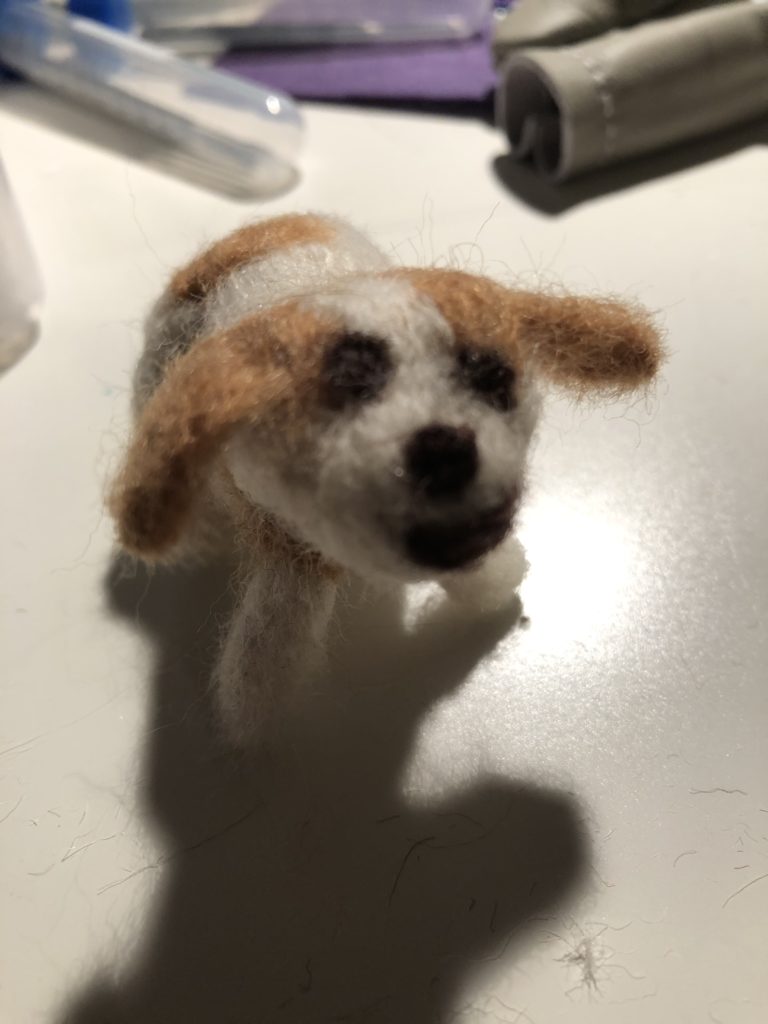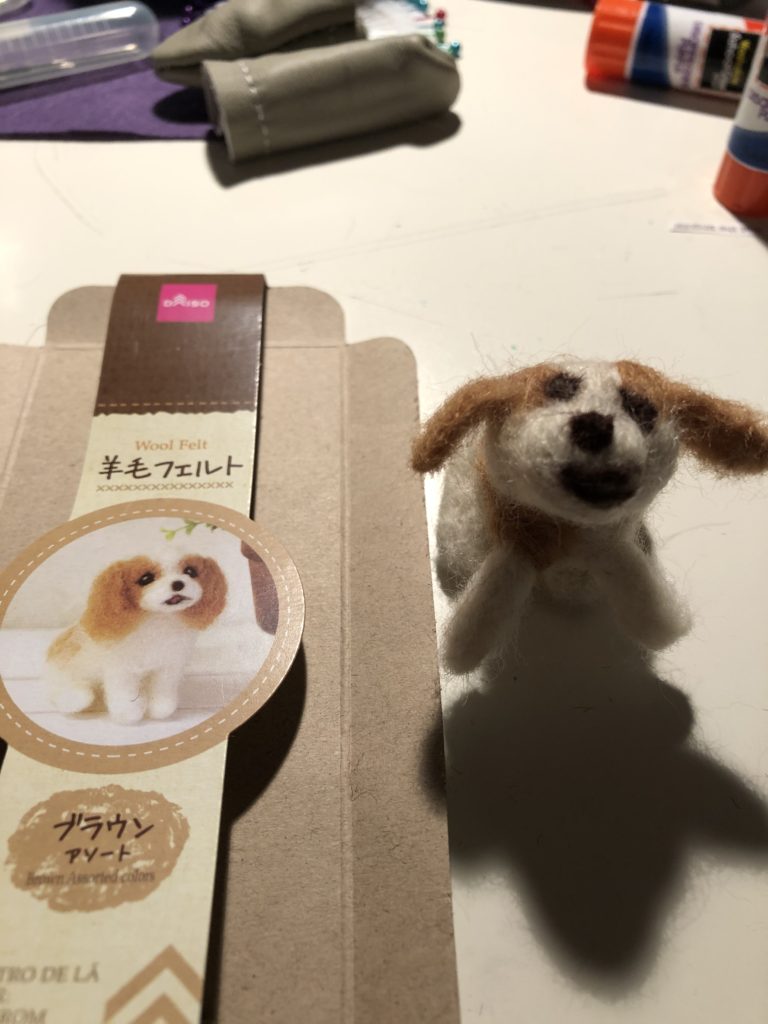 I can't stop laughing at this guy. I'm so happy with how he turned out.

The next new (to me) craft I've started Is a counted cross stitch. If the first word is any indication of how this is going to go, it won't be hilariously wonky.